"I've been at Next Level for 8 years now because they focus on you being an all around healthy, fit human being."
When Pam joined Next Level 8 years ago, she had tried a lot of other gyms and wasn't getting the results she was looking for. She loves to participate in both our semi-private personal training and our group training programs.
"Not only have I lost over 80 pounds, I feel better, sleep better and can get down on the floor and play with my kids better."
When we shot this video, Michael had already lost 56 pounds, since then he's lost another 28 pounds. He loves that the staff and fellow gym members help each other stay on track and accountable.
"I was tired of not seeing results but at Next Level I got results because I learned to workout consistently, be accountable and watch my nutrition."
Jennifer not only enjoys the support and motivation the staff and trainers give her, she really likes having each workout planned and coached so she doesn't have to figure out what to do.
"If you've been out of the game for a while, come try this out. What Next Level does works!"
David came to us feeling stressed, tired and not feeling good about himself. He dove right into one of our 6-week challenges and came away 18 pounds lighter and feeling great. Since then he's lost over 30 pounds of body fat and gained lean muscle.
"I feel stronger, I feel healthier, I feel more empowered."
Erika is a golf professional in the area and wanted to find ways to improve her lifestyle on and off the golf course. She had always heard great things about Next Level and is happy she made the decision to join!
"My energy level has increased drastically. I just feel better!"
Ron thought he was in decent shape until he started working out here. When this video was shot Ron had lost 25 pounds and was down 10% body fat. He continues to work hard here at Next Level to achieve his goals!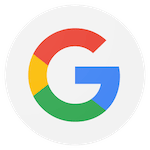 My husband and I just finished our first week at next level. It has been a great experience. Super supportive trainers and members are so encouraging and helpful. I have not stepped foot in a gym since COVID. I gained about 25lbs but feel that I can reach my goals with NL.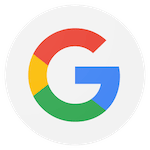 I've been training here since 2013. The key is that NL starts off by hiring top-notch people..and they just happen to be great at training. What's not to love about these folks? They deserve 5-stars just for putting up with my cranky butt at 6am every day. Brittany, Lesley, Courtney, Giulia, Dave.....the best of the best!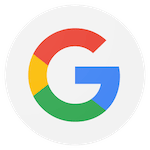 Great Team & Great People to train with. They have really shinned over the past several months during the shutdown and it's great to be back! I'm quickly approaching the big 50 and I feel like I'm in the best shape of my life.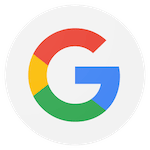 I can't say enough about NL. They are part of my extended family. They push me to work hard and achieve my fitness goals. The trainers are phenomenal and the atmosphere is so positive. I am so glad I joined NL almost 7 years ago.